Do you hate bath and shower time with your dog? Does your dog get super stressed when they need a bath or shower? We have the answer!
We all love our dogs, and hate it when they get stressed when it comes to bath or shower time. The bathroom descends into chaos and everything ends up covered in water (including you!)
The hansgrohe DogShower strokes your four-legged friend clean with water. The innovative dog shower leaves dogs of all sizes – and the people by their side – feeling totally relaxed.
The hansgrohe DogShower, also known as the Furly DogShower, has been developed in collaboration with dog experts and psychologists. The massage effect of the sprays makes your dog feel like their back is being stroked, but they are actually enjoying a relaxed shower.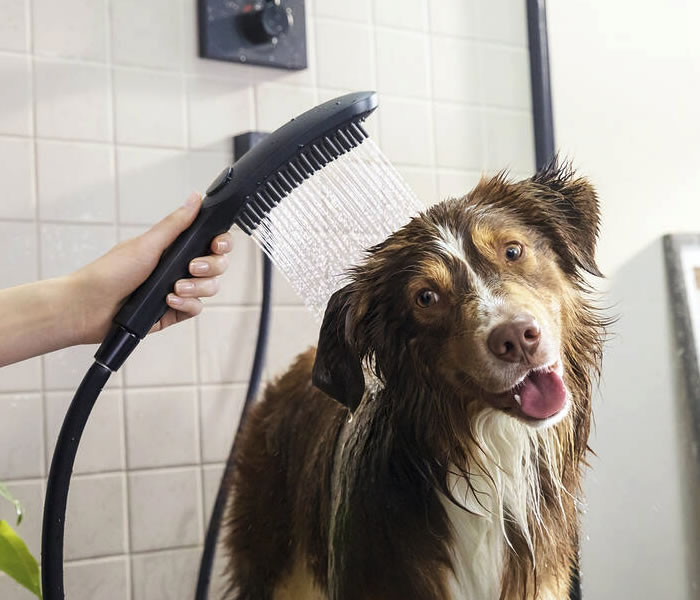 The benefits of the hansgrohe DogShower:
Relaxation. The gentle, quiet water and massage sprays reduce the stress of showering. Your dog will love the gentle water pressure, which can even clean thick coats. The brush-like sprays clean and pamper at the same time.
Ease of use. Switch easily between the sprays single-handedly with the Select push button for shower sessions with a harmonious flow. Three spray types: gentle coat shower, targeted spray for washing legs and paw cleaner.
Cleans efficiently and effectively. The lavish coat spray in the dog shower is spread among 74 stroking nozzles to rinse dirt particles and shampoo out of fur. The targeted spray of the leg shower loosens and washes out tough dirt. The water spray for the paw cleaner spray feels great and can get into hard to reach areas. The flow of water can also being increased to 9 l/min if necessary via a button on the underside of the dog shower (Waterboost).
Ergonomics. The shape of the spray disc suits dogs' bodies and the ergonomic handle is nice to hold.
Easy to install. The DogShower fits on the standard hose connection. Simply replace the existing hand shower with the DogShower. This process is even easier with the optional quick coupling mechanism
The hansgrohe DogShower is suitable for all coats. Simply choose your favourite of the four colours (pink, sky blue, matt black and matt white). Your dog will be instantly impressed.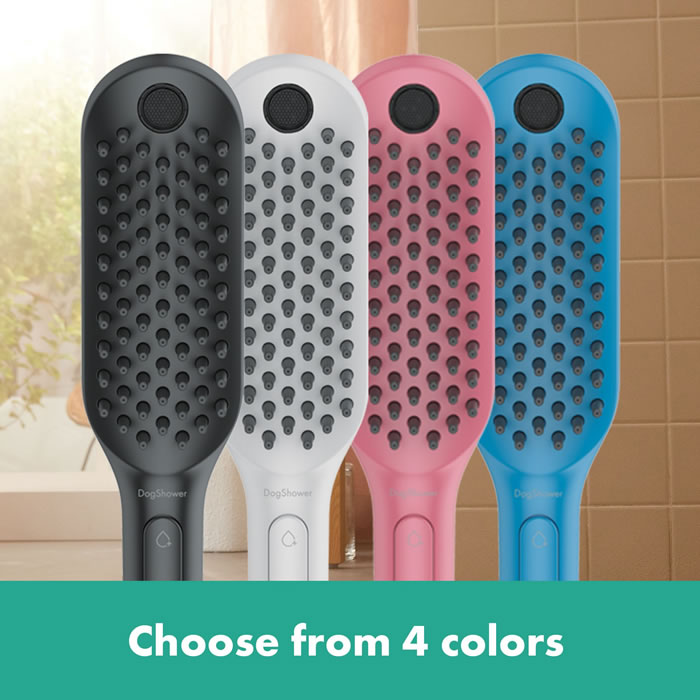 Let your pampered pooch think they're in the spa! Purchase here.
Please contact us if you need any help choosing the shower for your requirements.