Repair & Renovate your dripping and tired looking taps. Do you have leaking & worn looking taps? Or just fancy giving your taps a new/different look without having to replace the whole tap?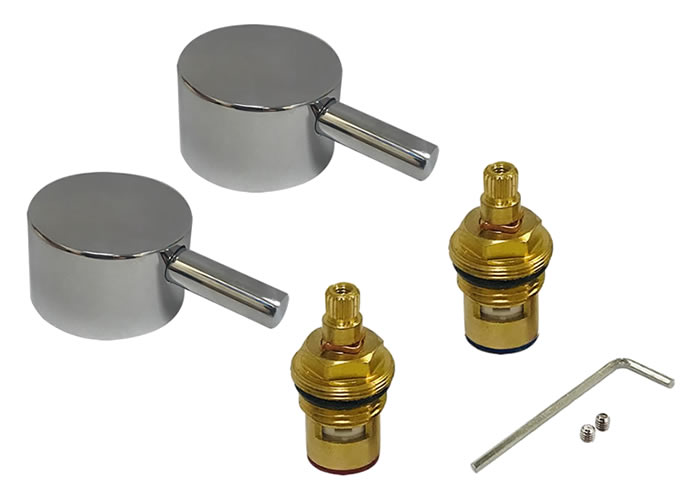 Introducing the new range of modern tap head kits. The kits come complete with a pair of tap cartridges, along with new tap heads with levers.
The cartridge will solve your dripping issue, whilst the tap heads give your taps an updated and refreshed look. Not only that, but if a member of your household has issues gripping your existing taps due to mobility issues, this kit will cheaply upgrade to a lever mechanism, without the need to replace the whole taps.
These are designed for when you have two separate taps - one hot, one cold, and come in four different sizes - 32mm, 26mm and 45mm diameter for 1/2" taps and 45mm diameter for 3/4" taps.
If you have a monobloc tap (one tap where both hot and cold water is dispensed), you can stop the drip by replacing the monobloc tap cartridges. 
Alternatively, if only a facelift to the tap is required, you can purchase one of our Mono Tap Heads, which are just the lever tap heads on their own.
You can browse through our entire portfolio of tap cartridges here.
Go on - treat your taps!